We are a gospel-centered church in Orange County committed to make mature & multiplying disciples of Christ who reach neighborhoods and nations. We invite you to join our family-oriented, culturally diverse congregation.
​
We accept the Bible as the inspired Word of God and as the ultimate authority in matters of faith doctrine and Christian living.
"So then you are no longer foreigners and strangers, but fellow citizens with the saints, and members of God's household"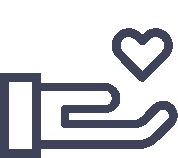 We pray with the purpose of strengthening the church faith and vision, to impact our community and world, and to overcome the bond of the enemy. We fellowship together consistently to stay focused on encouraging one another and exercising the spiritual gifts that the Holy Spirit has given to serve one another.
Enter this number
81010
Text this message
@fbccpray
To sign up for
FBCCypress
notifications and prayer app
Pray together

every month
Attend our

Prayer Nights

on the 1st Wed.